Ken Greenwood was the station manager of KRMG from 1962 to 1973. It was his attendance at a two-day workshop conducted by environmental architect Lawrence Halprin that spawned a great idea of the Tulsa Raft Race. The workshop discussion included the Arkansas River and how to incorporate it into the life of Tulsans.
Ken Greenwood: "The other thing that Halprin made a big point of was what a jewel the Arkansas River was if anybody ever did anything about it. I went back to the station and called a staff meeting and said, "Folks, here's the challenge. What can we do about the Arkansas River to help people look more favorably upon it?" Because at that time it wasn't safe to swim in it and people didn't even want to eat the fish that came out of it! So, we had this big session. Somebody in that group had been reading Washington Irving and had been talking about going up the river in rafts and all he was seeing and doing. Somebody else said, "Well hell if he can go up the river in a raft why can't we go down the river in a raft?" A-ha! What would we call it? What's wrong with The Great Raft Race? (Laughter) It's too simple, right? And thus was born the idea.
The Great Raft Race made its debut in 1973 and became a 19-year Labor Day tradition which has been resumed in recent years. The Great Raft Race was the inspiration for Tulsa's River Parks Authority.
Ken tells the story of the Great Raft Race in his oral history on Voices of Oklahoma: LISTEN HERE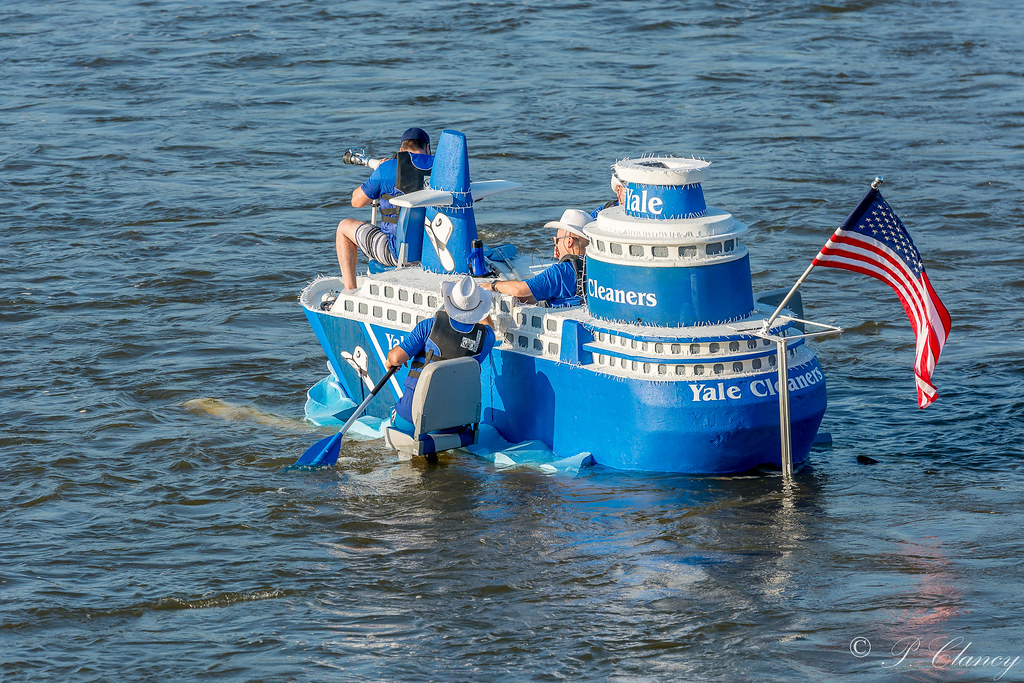 ---
While this website is not affiliated with the broadcast legend KRMG, it is a tribute to the station and all who worked there during the 1970's through the early 2000's